How do I add my headshot to my account?
Headshots help other people in Malartu quickly identify you and also allow you to express yourself. To add a headshot, start by navigating to your account settings in the top right corner of the page (pictured).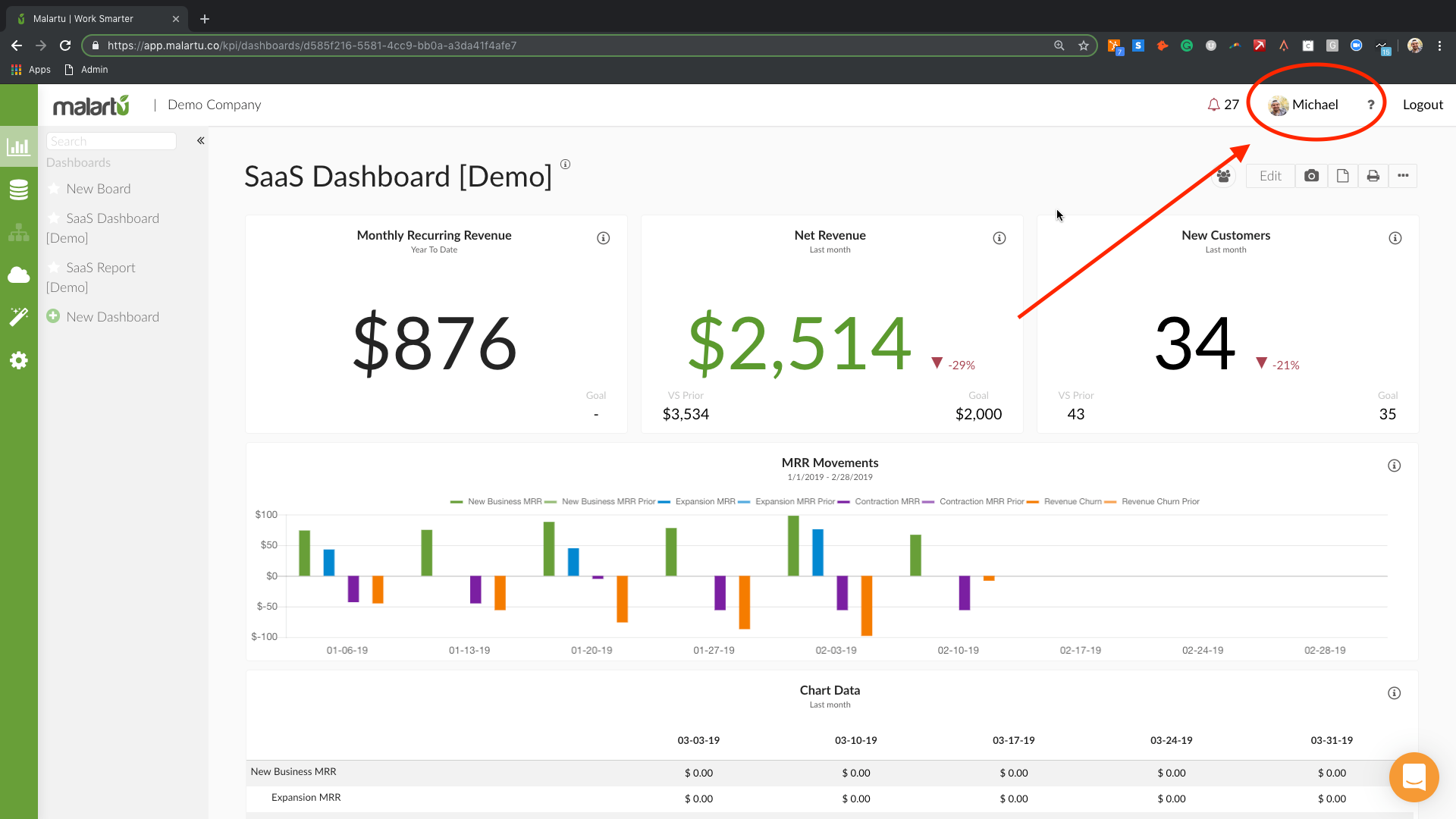 From within your account, select "Upload Headshot" and then choose your favorite glamour shot.