In order to add your logo to Malartu, first navigate to Usage and Billing within the Admin section. Now you'll see to Modules titled "Logo" and "Horizontal Logo" respectively.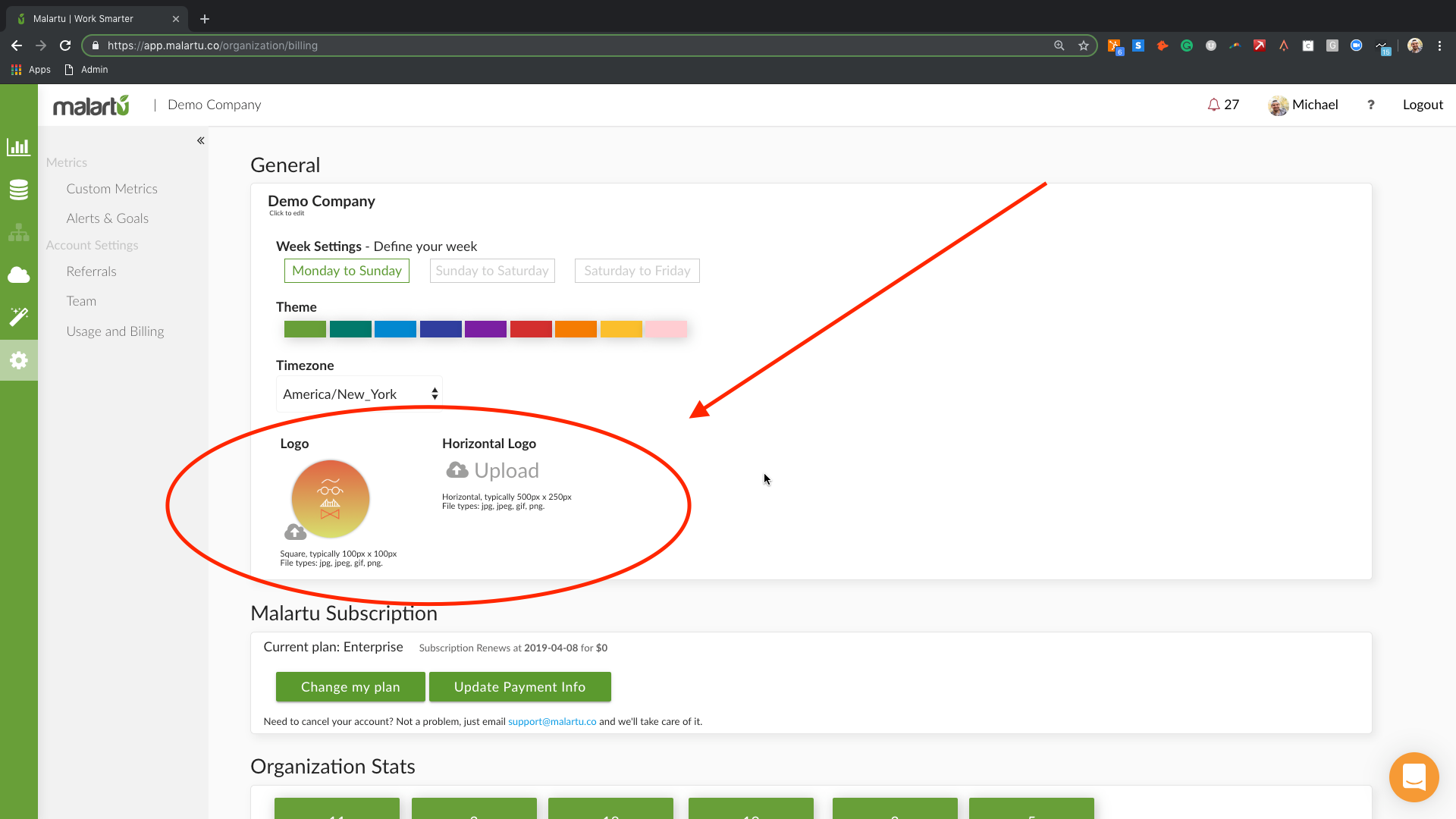 Click on the word "Upload" or the cloud icon beneath the titles in order to select either a jpg, jpeg, gif, or png to upload.
If green just isn't your color, we also let you choose from a set of colors to change your theme.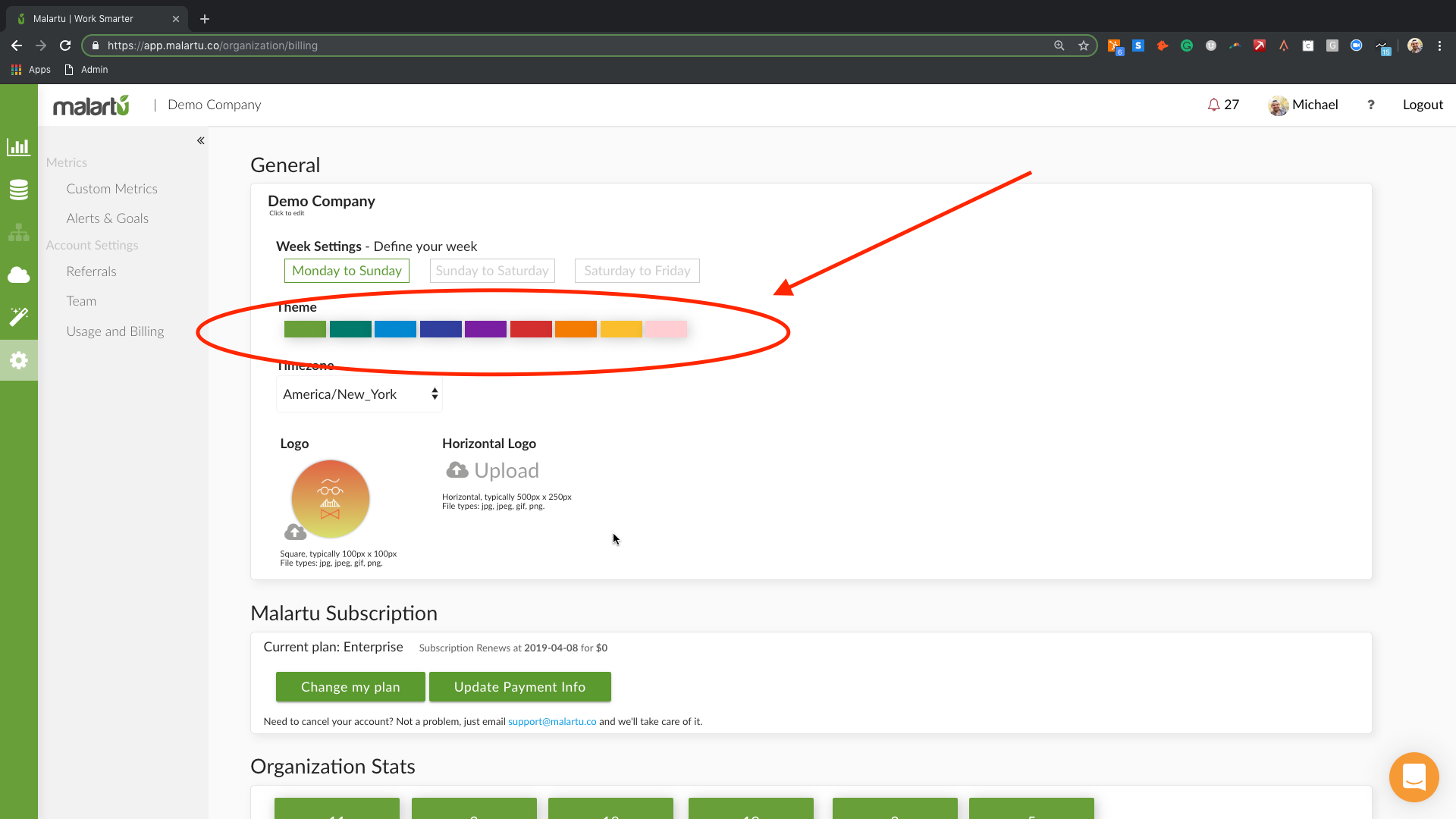 If you'd like to go further and are interested in "White Labeling", reach out to our sales team and we'll be happy to help.