How do I change my plan?
In order to change your plan, first navigate to Usage and Billing under the Admin section of the account you wish to change. Under "Malartu Subscription", you'll see a button titled "Change my plan".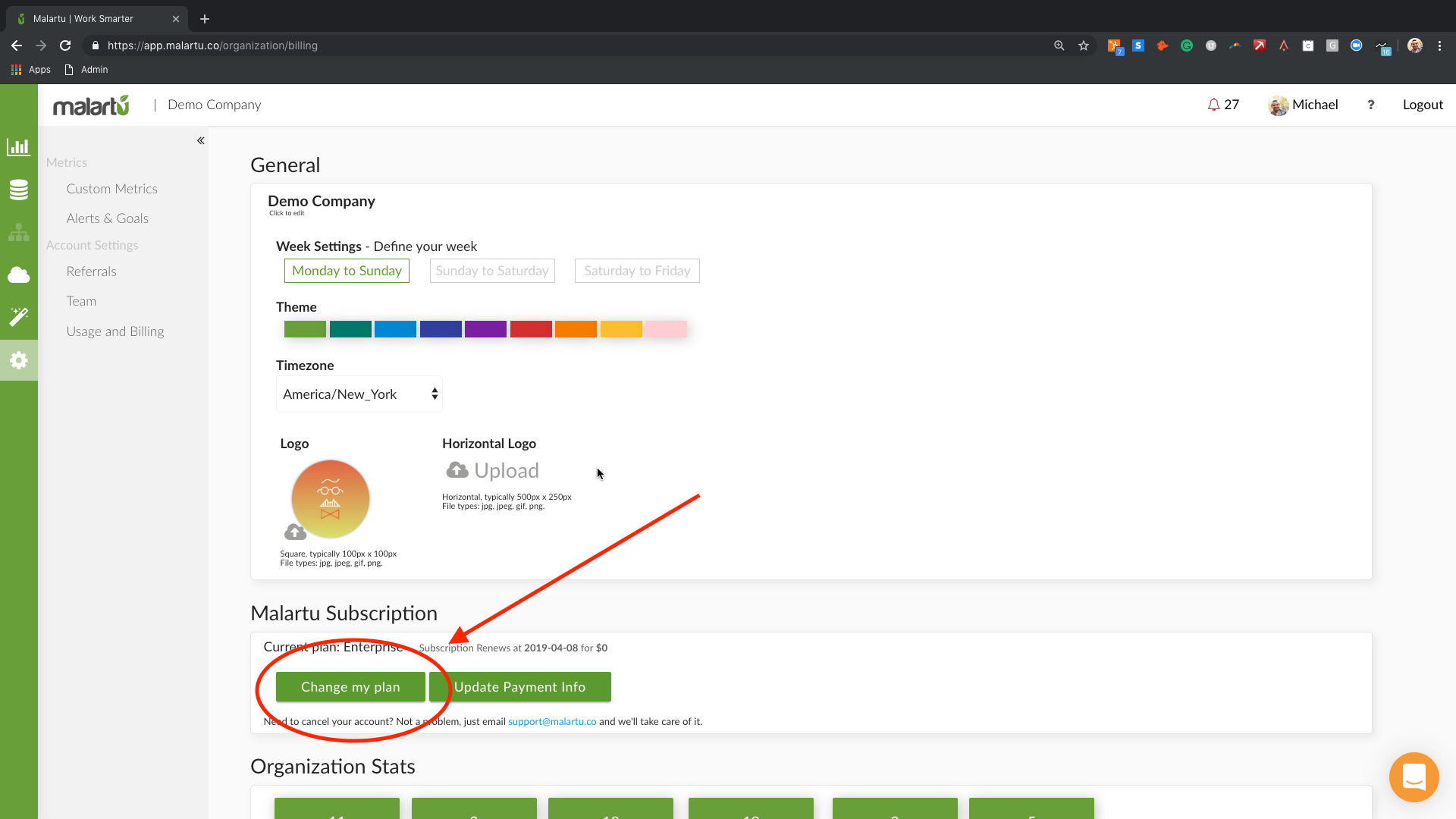 Once you click on "Change my plan", you will be able to select which plan you would like to move to.