How to change your billing info in Malartu?
If you need to change the card on file with Malartu start by navigating to "Usage and Billing" within the admin wheel. Under "Malartu Subscription", click on the button titled "Update Payment Info".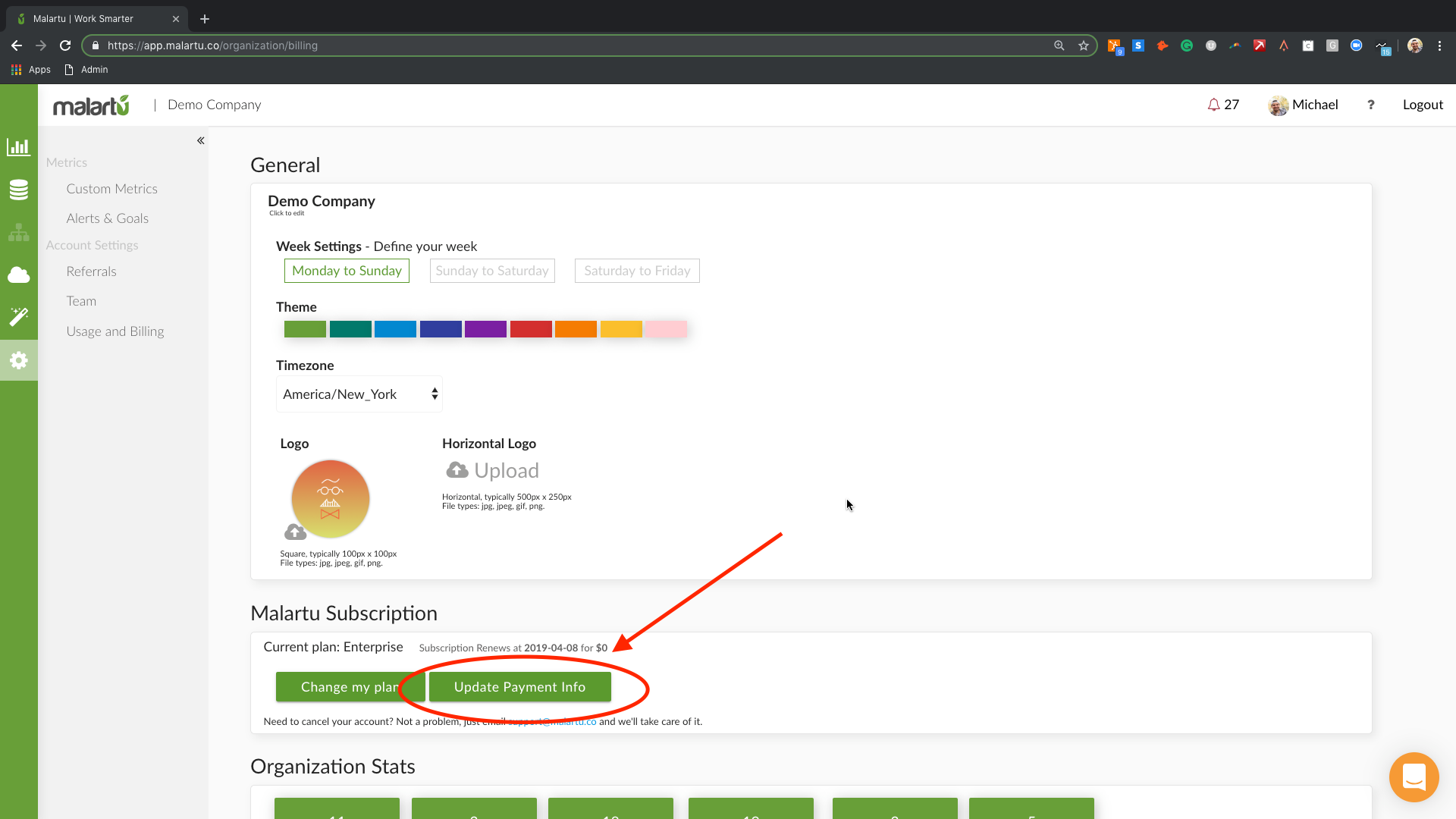 From here you will be prompted to enter new card credentials.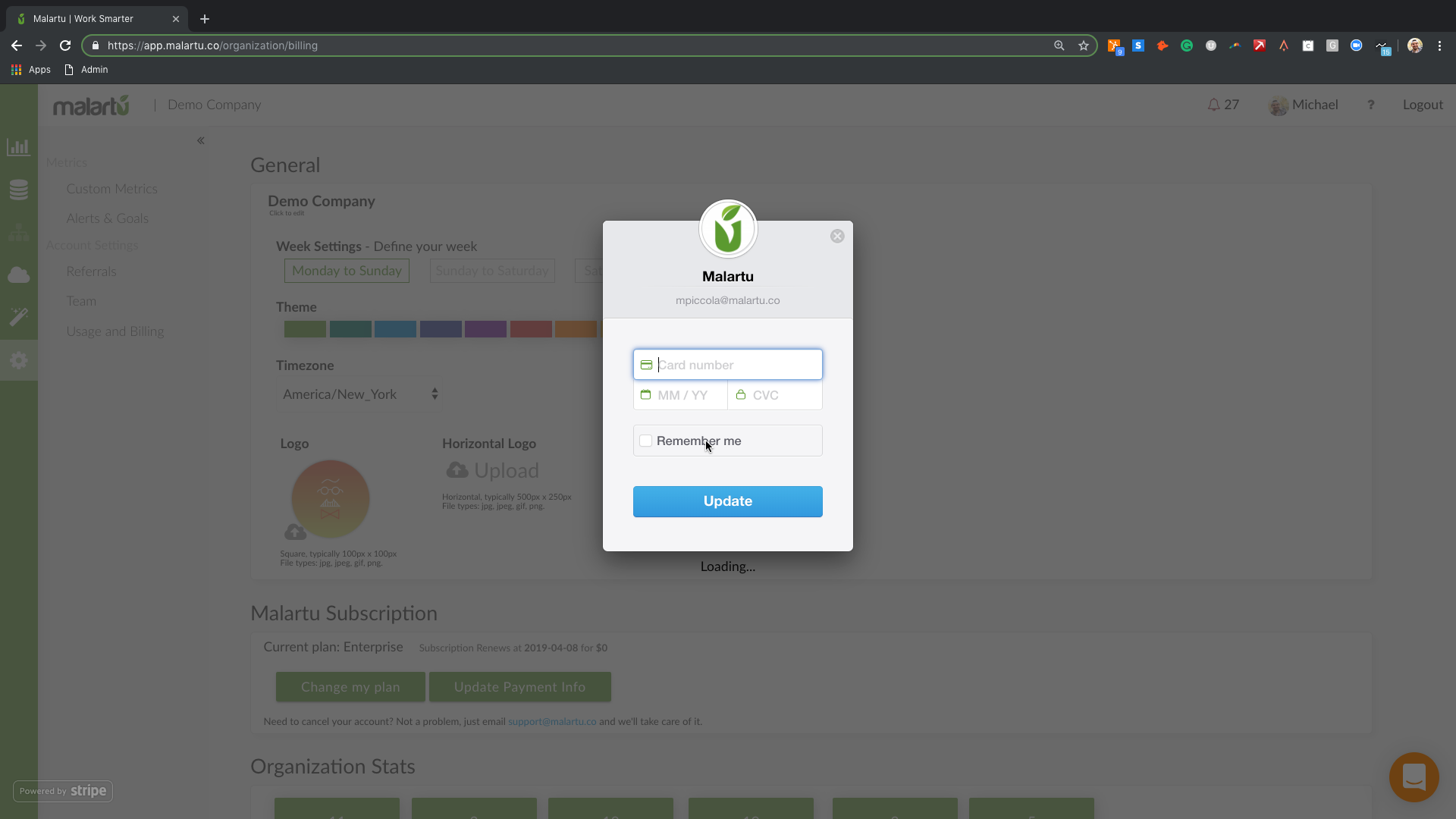 Once you hit update, you're good to go. The new card will be charged in the next billing cycle. If you have any questions or need further assistance, reach out at support@malartu.co.