Learn how to create a new workspace
There are two ways to create a new workspace:
Select the "plus" workspace icon on the primary navigation
From the home page of your top organization workspace, select "Add Workspace"
In either case, you are met with the new workspace modal, which provides a few options:
Invite a client to sign up and authorize data sharing with a workspace (this is recommended for advisors who are inviting clients to collaborate on Malartu)
Add a workspace to your organization (this is recommended for organizations who own multiple business units like franchises, multi-unit enterprise businesses, and private equity funds.
Workspaces have multiple plans to choose from, which you can learn about here.
Adding workspace logos to the navigation
After a workspace is created you can customize the primary navigation with a corresponding logo by selecting the Malartu logo on the Workspace section of your home screen.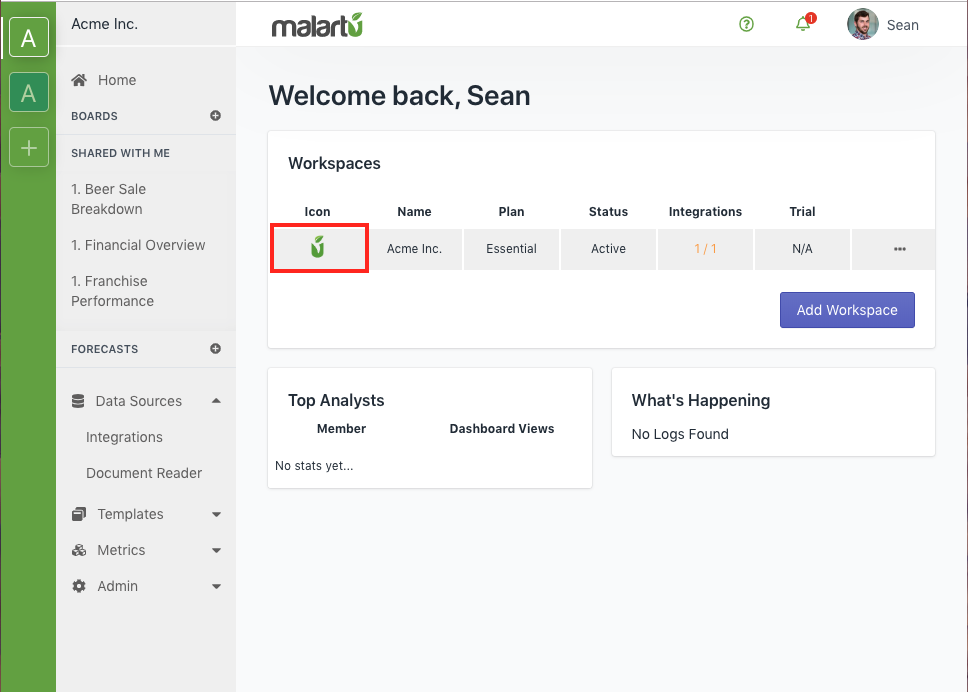 After uploading the new icon, refresh to see changes.
Switching between workspaces
Seamlessly switch between your workspaces on Malartu using the left-side account navigation.