How to identify your Google Analytics View ID
First, login to your Google Analytics account.
After you're logged in, you should see a screen like this: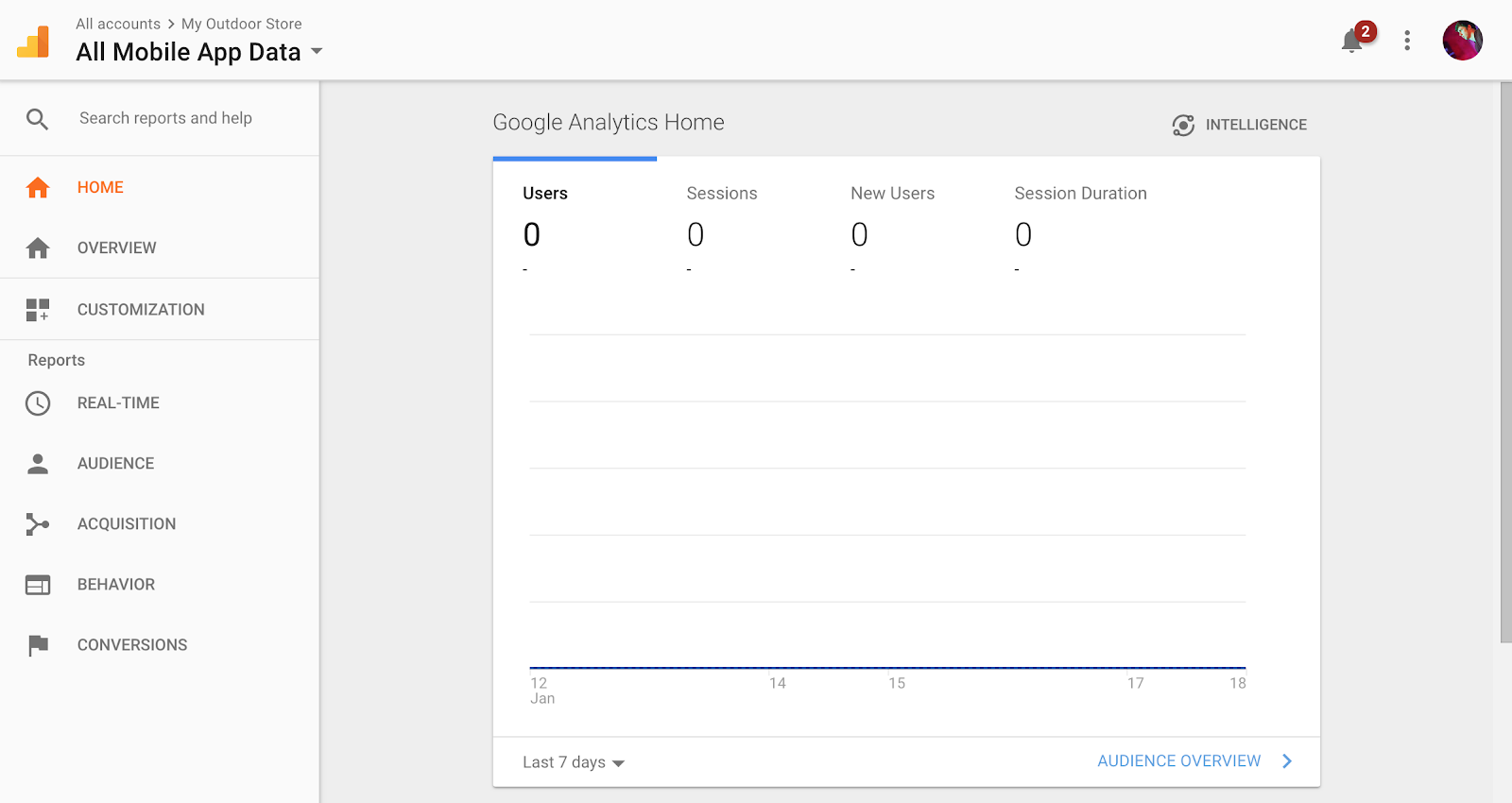 Click the logo and property name in the top left corner of the screen:

From this screen you should see Analytics Accounts > Properties & Apps > Views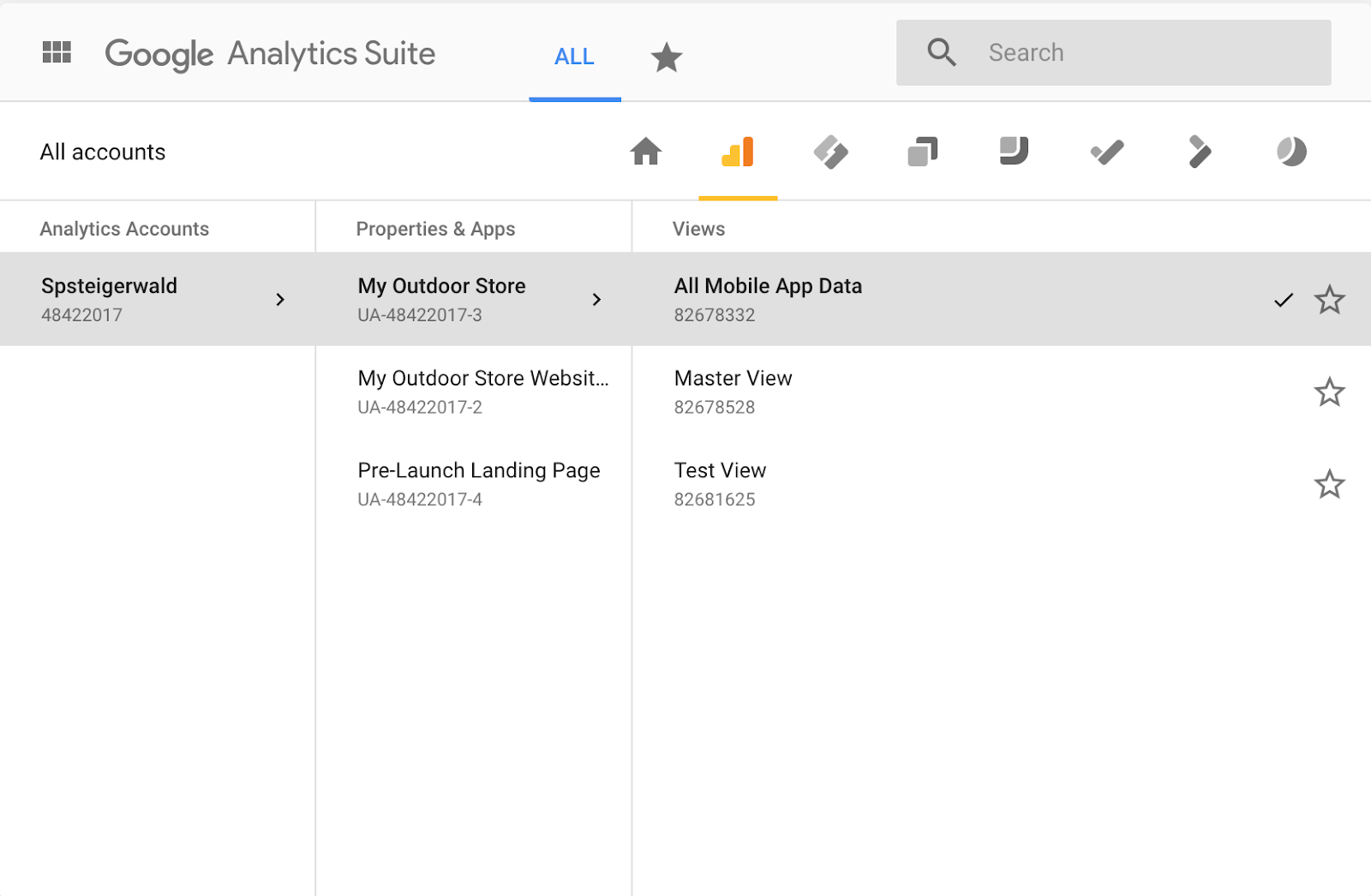 Your View ID is the number underneath the View you would like to collect data from. In this case, we want data from "Master View," which would be 82678528.