Mailchimp: How to connect
To connect your Mailchimp data go to the Dashboards tab, toggle the left-side menu, choose "integrations", and select Mailchimp.
Click "Activate" to begin the authorization process.
Enter your Mailchimp Username and Password in the Mailchimp portal that looks like this: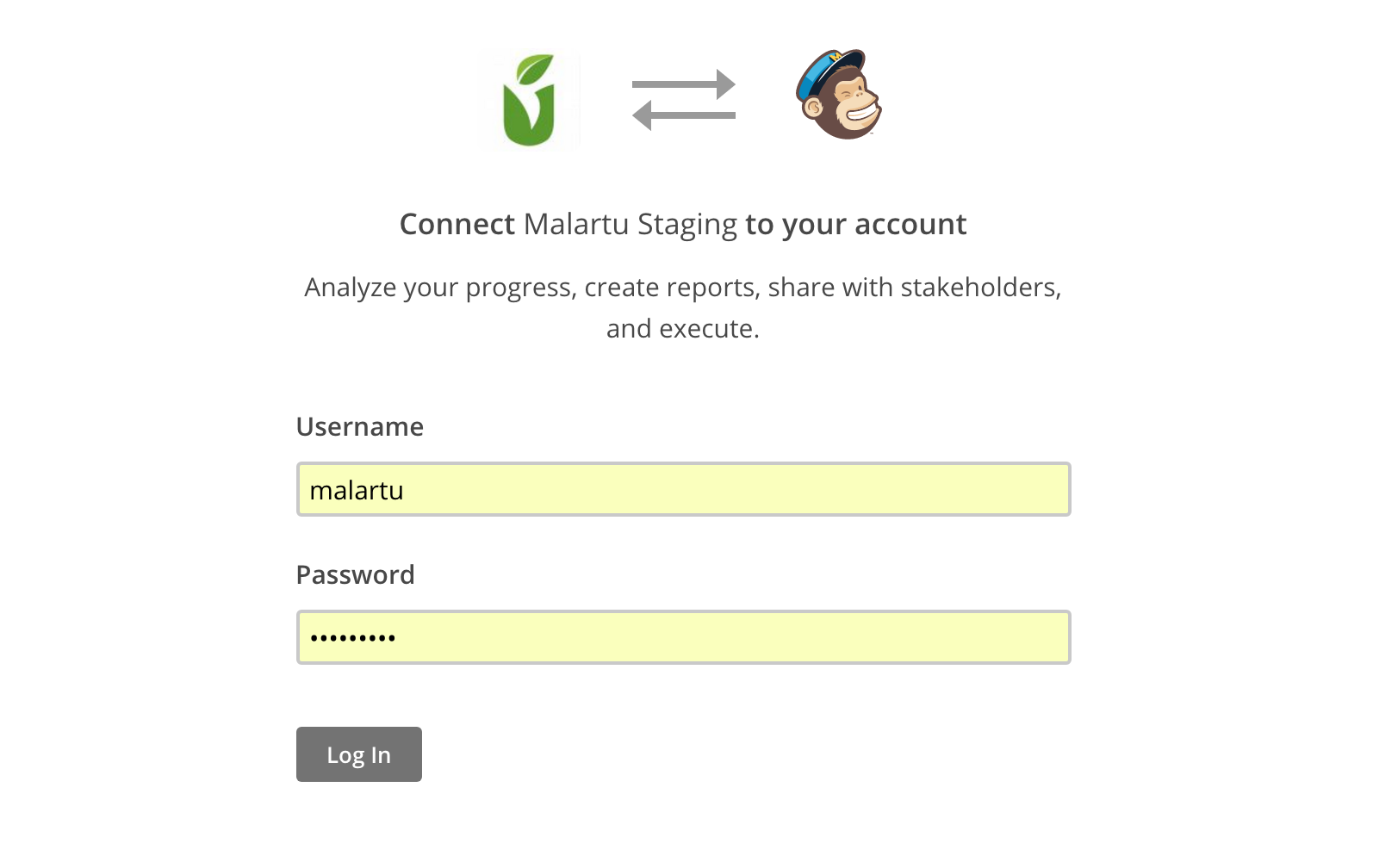 Click "Log In" and you're all set!