Our Quickbooks Online integration requires the user map which endpoints you would like to pull data from. To do this, go to:
Dashboard > toggle left-side menu > Integrations > Quickbooks Online > Custom Mapping
This mapping interface is a simple drag-and-drop interface found in multiple integrations in Malartu.
To correct an existing mapping, simply delete the green endpoint and drag over the correct blue endpoint from the correct report like so: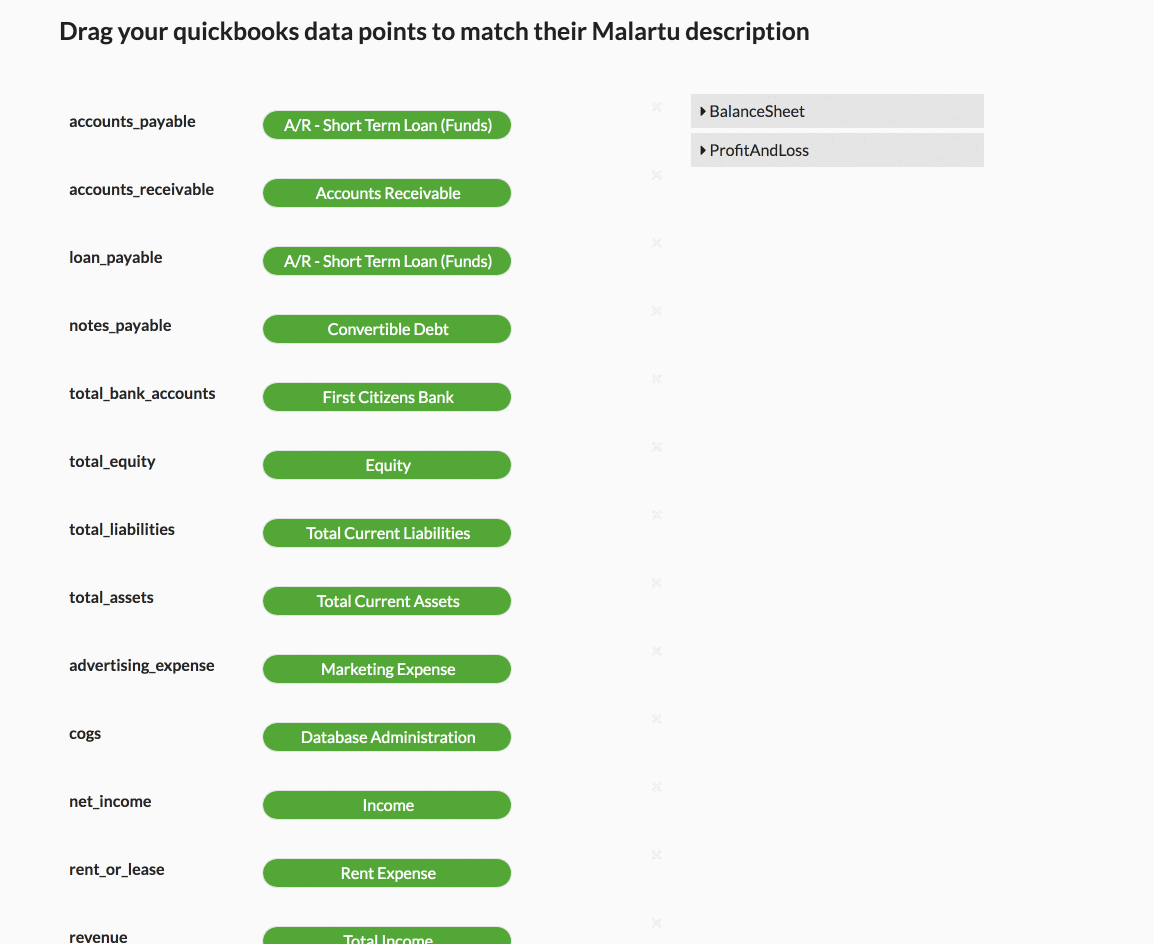 If you'd like to map more endpoints than what is provided in the Malartu Description column, simply add a metric using the user-defined metric interface.