Where can I find my invoices?
If you need to change the card on file with Malartu start by navigating to "Usage and Billing" within the admin wheel.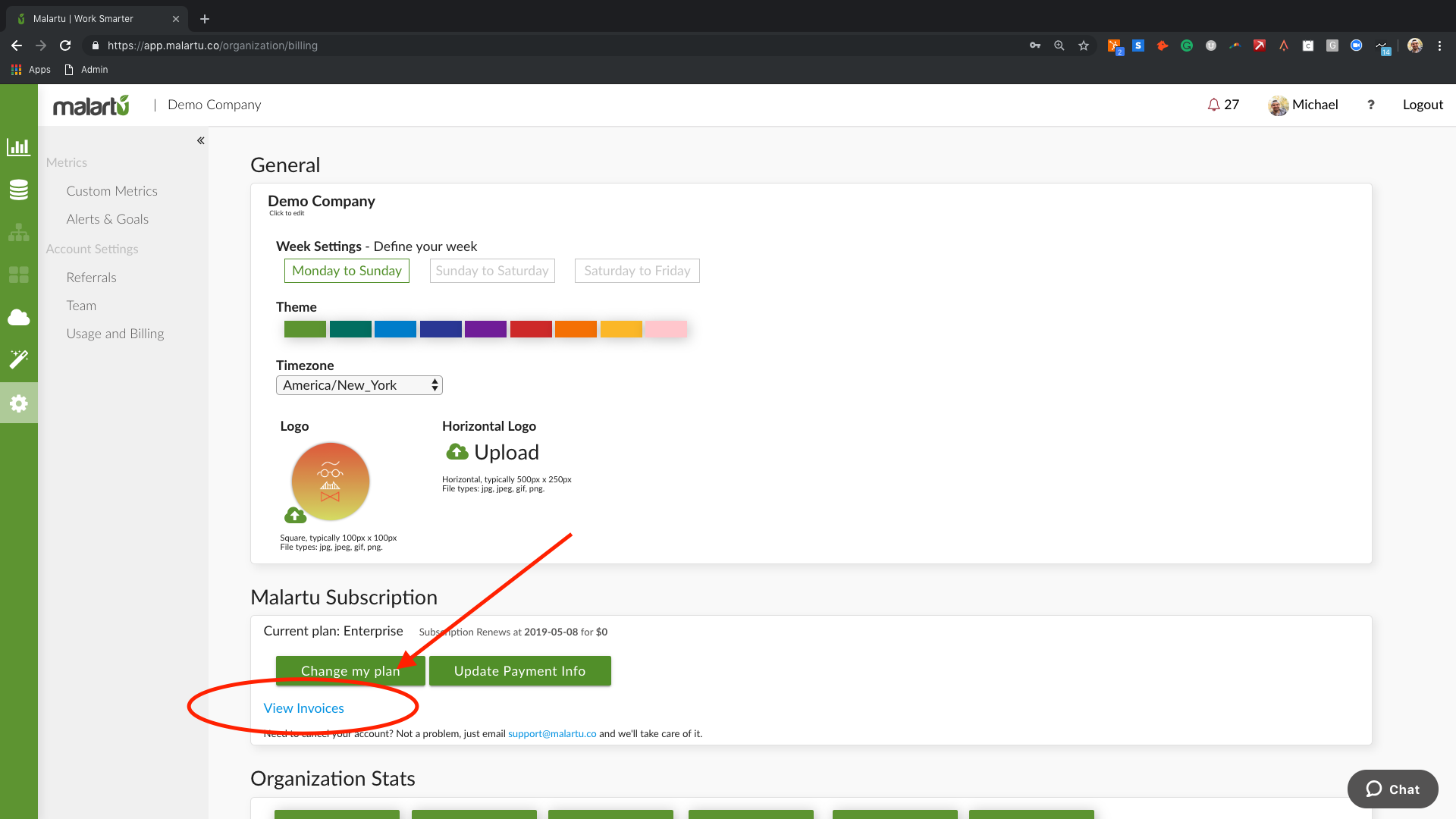 In the Malartu Subscription section, you will see a "View Invoices" link. By clicking on this a box will appear that tells you each of your past month's invoices, the date the occurred, and the amount.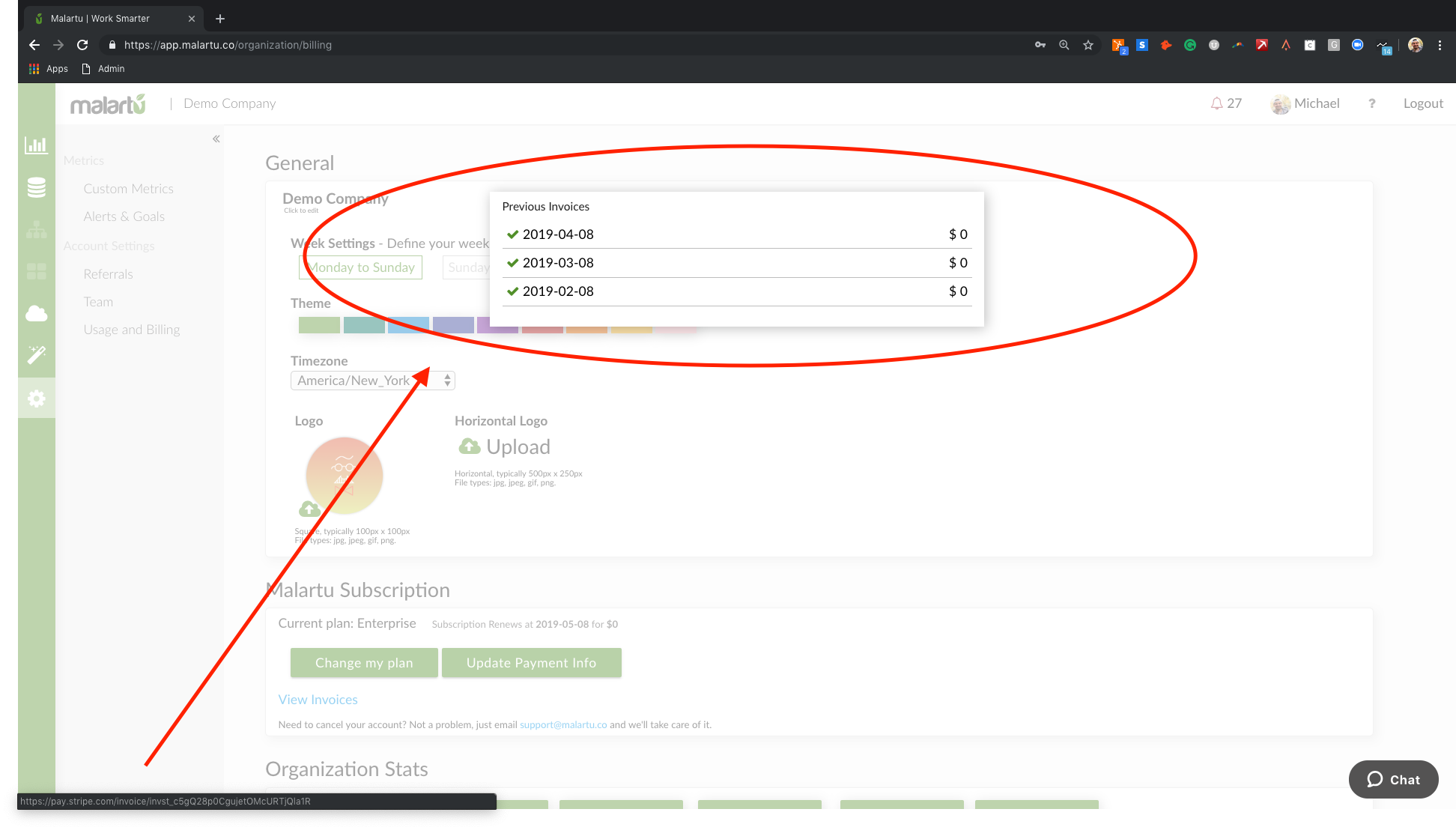 If you have any other billing related questions, reach out to our team at support@malartu.co.