To connect your Xero data go to the Data Sources tab on your primary navigation and select Xero.
Click "Activate" to begin the authorization process.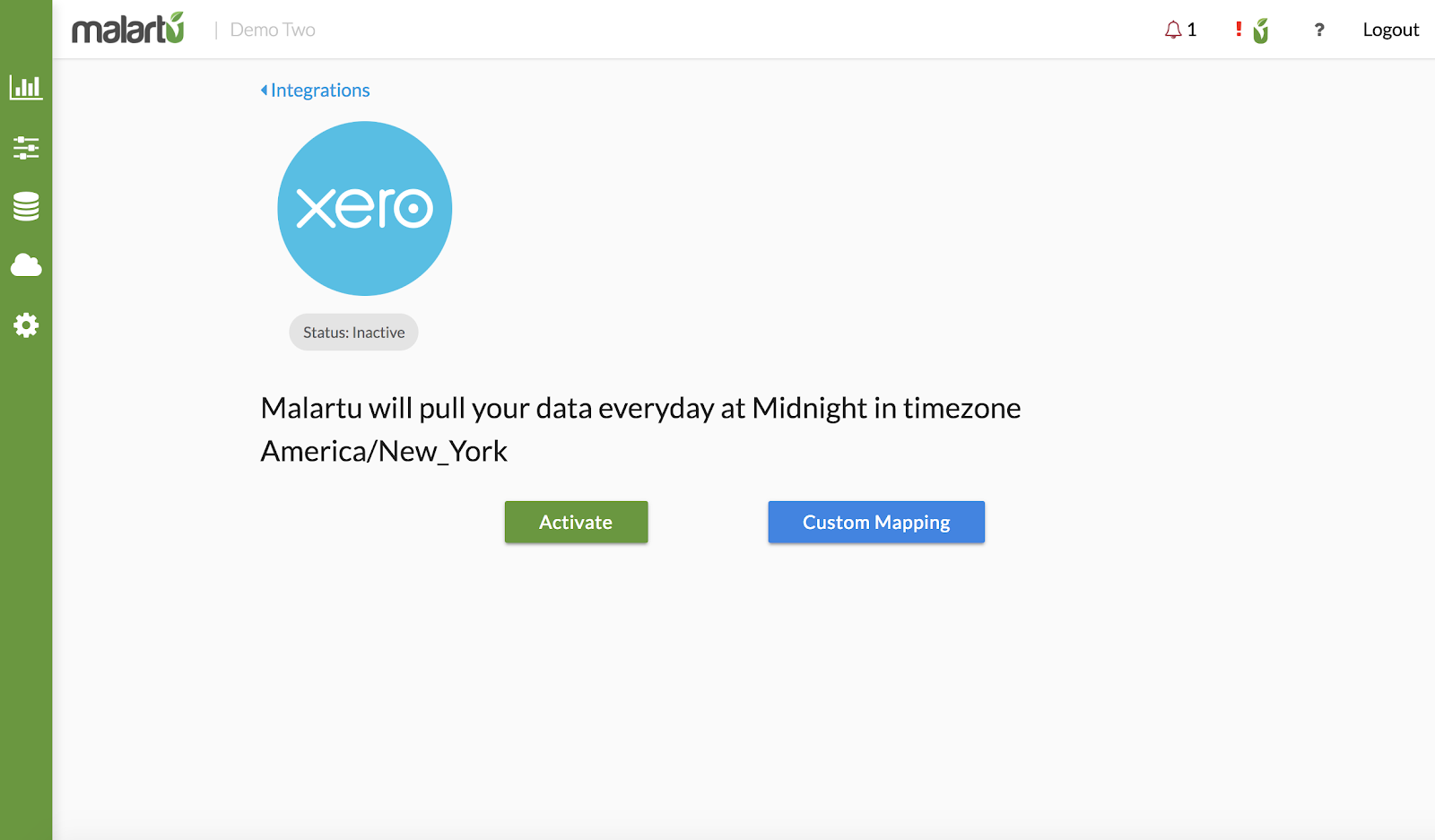 Enter your Xero Email or User ID along with your Password in the Xero portal.
Grant access to Malartu so that the system may read from your accounting data.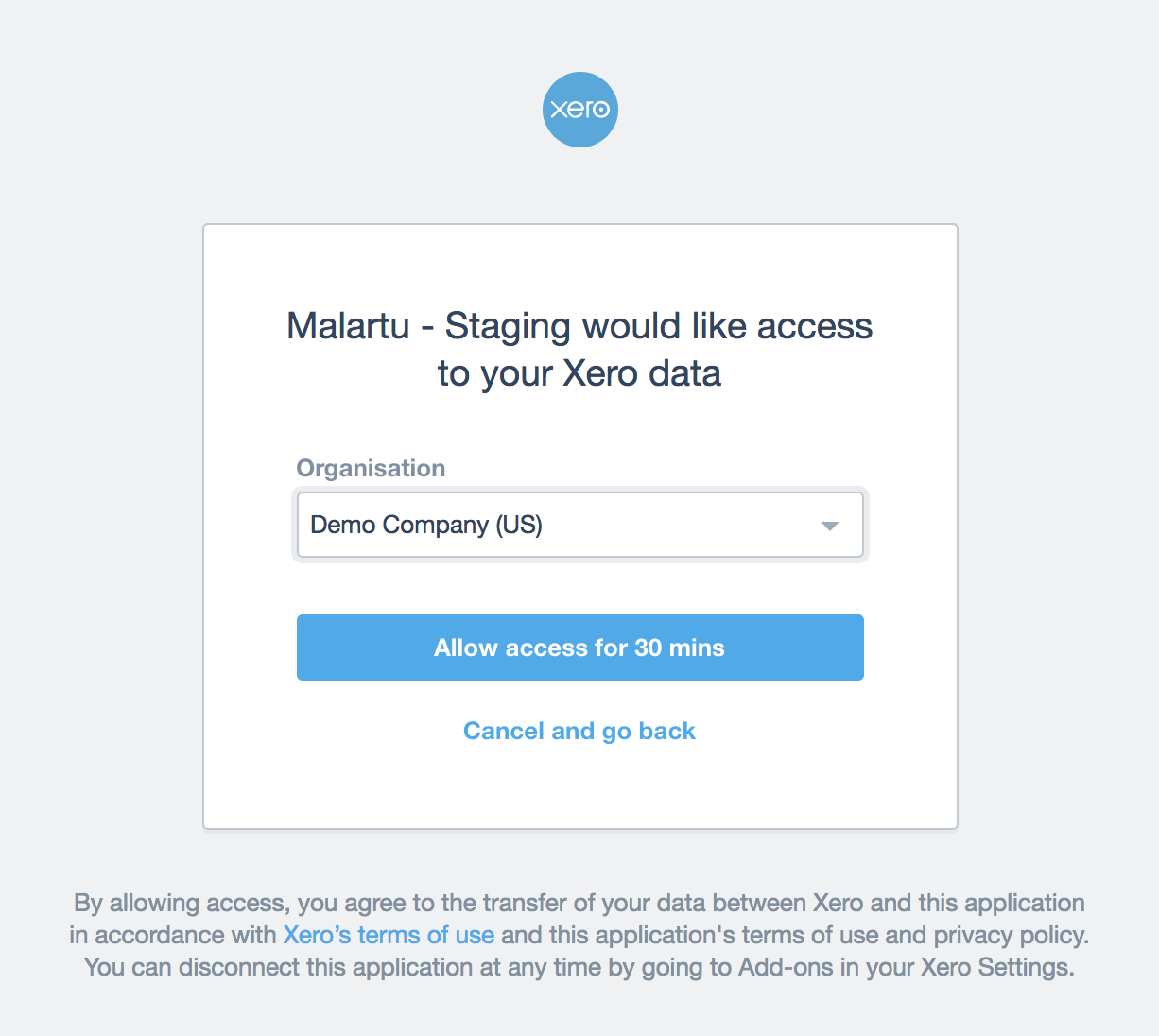 Now navigate to the custom mapping interface to complete your integration.
Mapping Your Xero Account to Malartu
In the custom mapping interface you will find a number of groupings with subsequent "drop-down" fields. Use these drop downs to match Xero account metrics with Malartu UIDs.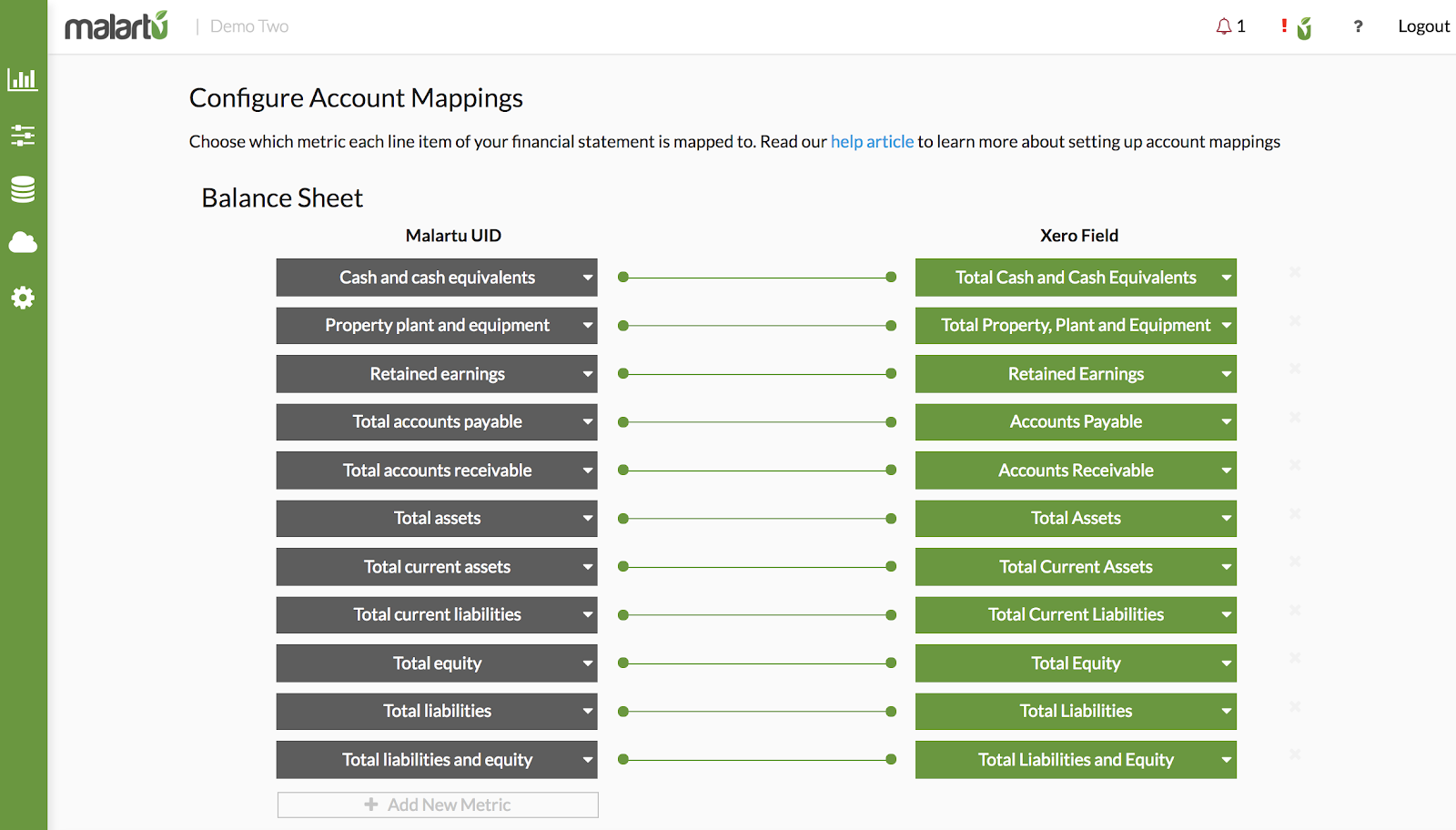 In the left column, you will find Malartu UIDs, in the right are the respective Xero fields those UIDs are mapped to. Change any mapping by selecting the UID or Xero field and choosing the correct mapping.
If you would like to add a metric that is not displaying in the existing mapping, simply select "Add New Metric," search for that UID, or add a user-defined metric and follow the same Xero Field mapping process as above.
How Xero Fields are Organized
To aid in navigating the mapping interface, we filter groups of UIDs and Xero fields by report. For example, you will find that all metrics found on a Balance Sheet are grouped, and the choices for UID mappings are limited to line items found on a balance sheet.
Special Reports
In some cases we may pull special reports for clients upon request. In this cases these special reports can simply be toggled "on" and "off."
To request special reports for your account, shoot us an email at info@malartu.co or start a chat in the lower right corner of this window.
Frequently Asked Questions
How do I disconnect from Xero?
To disconnect your Xero integration, navigate to the Data Sources tab, select Xero, and click "Deactivate"
How often does Xero data update in Malartu?
We pull yesterday's data automatically each night at midnight so that reports update in near real-time. If you would like to adjust the schedule of this sync, reach out to us at support@malartu.co
Note: even though Xero data automatically syncs each day, you can toggle the data view of any dashboard element from your chart options. For example, most users default their chart views to "year to last month" in order to view the most accurate information.
How do I manually refresh my Xero data in Malartu?
If you would like to refresh the data found in Malartu that was read from your Xero account (at month-end or for any other reason), navigate to the data sources tab, select Xero, and select "Repull."
Select how many days of data you would like to repull and click "submit." Your data will now refresh over the next few minutes (or hours depending on number of days requested).