Zapier is a web automation app that connects Malartu with 750+ applications associated with the Zapier API. With Zapier you can build Zaps which can automate parts of your business or life.
First, you'll need to check to see if the app you're trying to zap to Malartu has the triggers you desire.
1. Go to: https://zapier.com/ If you don't have an account already, create one now.
2. After you're logged in, choose "Make a Zap!" in the top right corner of the page:

3. Search your desired app, for this example, we will choose Slack. Choose your desired Trigger (this will send information to Malartu each time the trigger fires).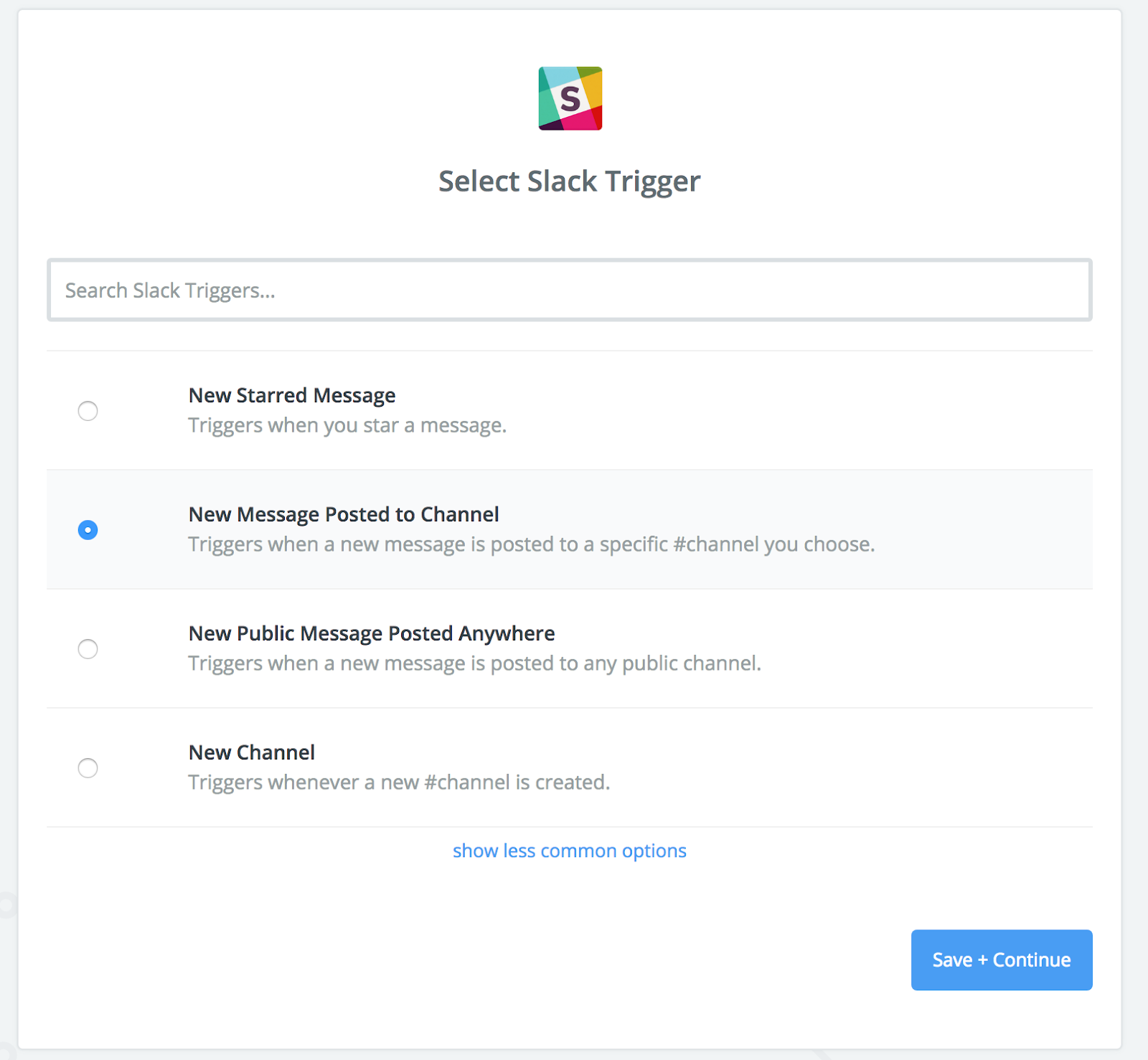 4. Connect your account
Next, search for the Malartu Zap and setup the

user-defined metric

in a Malartu dashboard.
1. Choose "Create Tracking Metric." Save and Continue.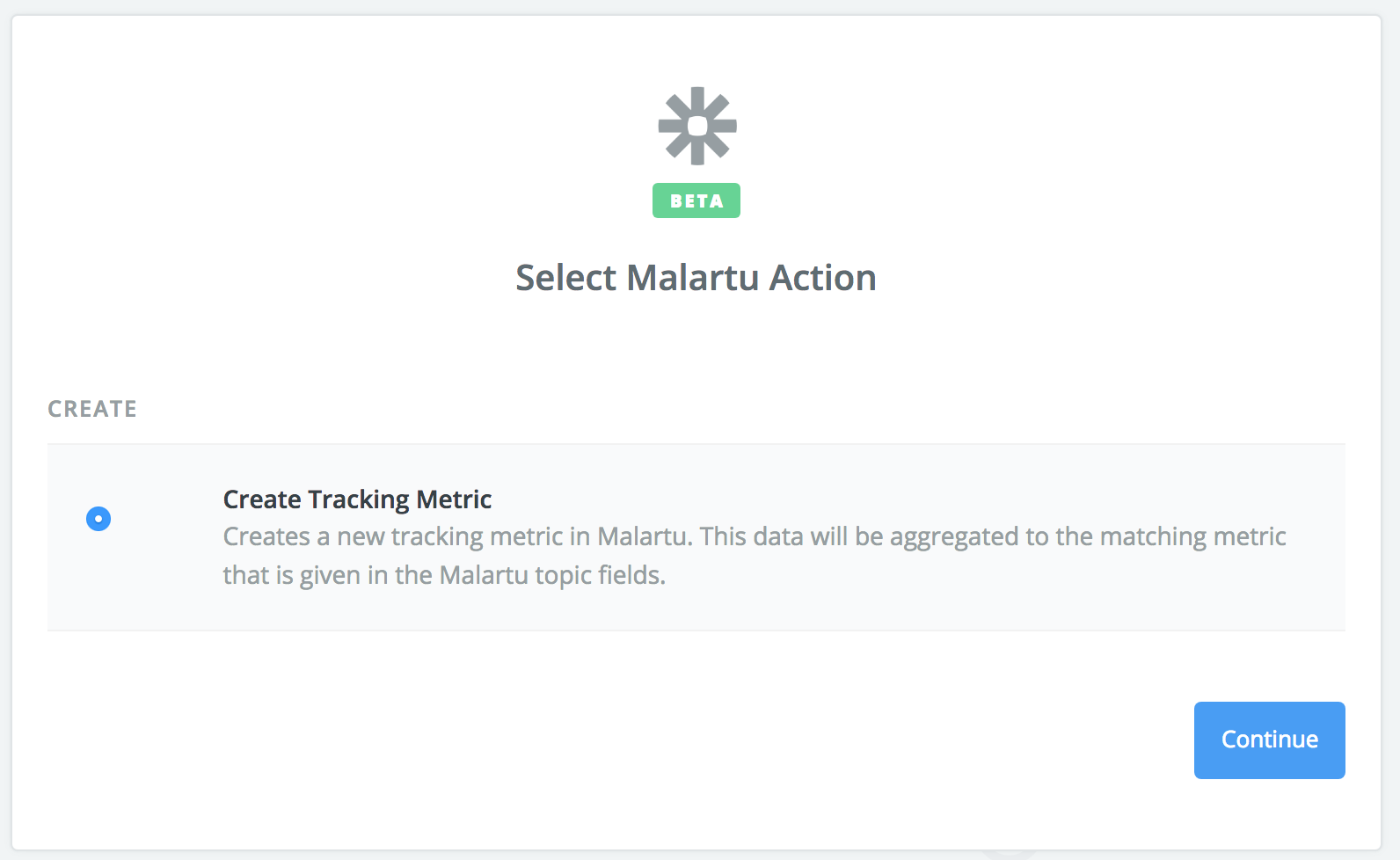 Enter this key into the required Zapier field. Make sure not to share this key with anyone outside your company.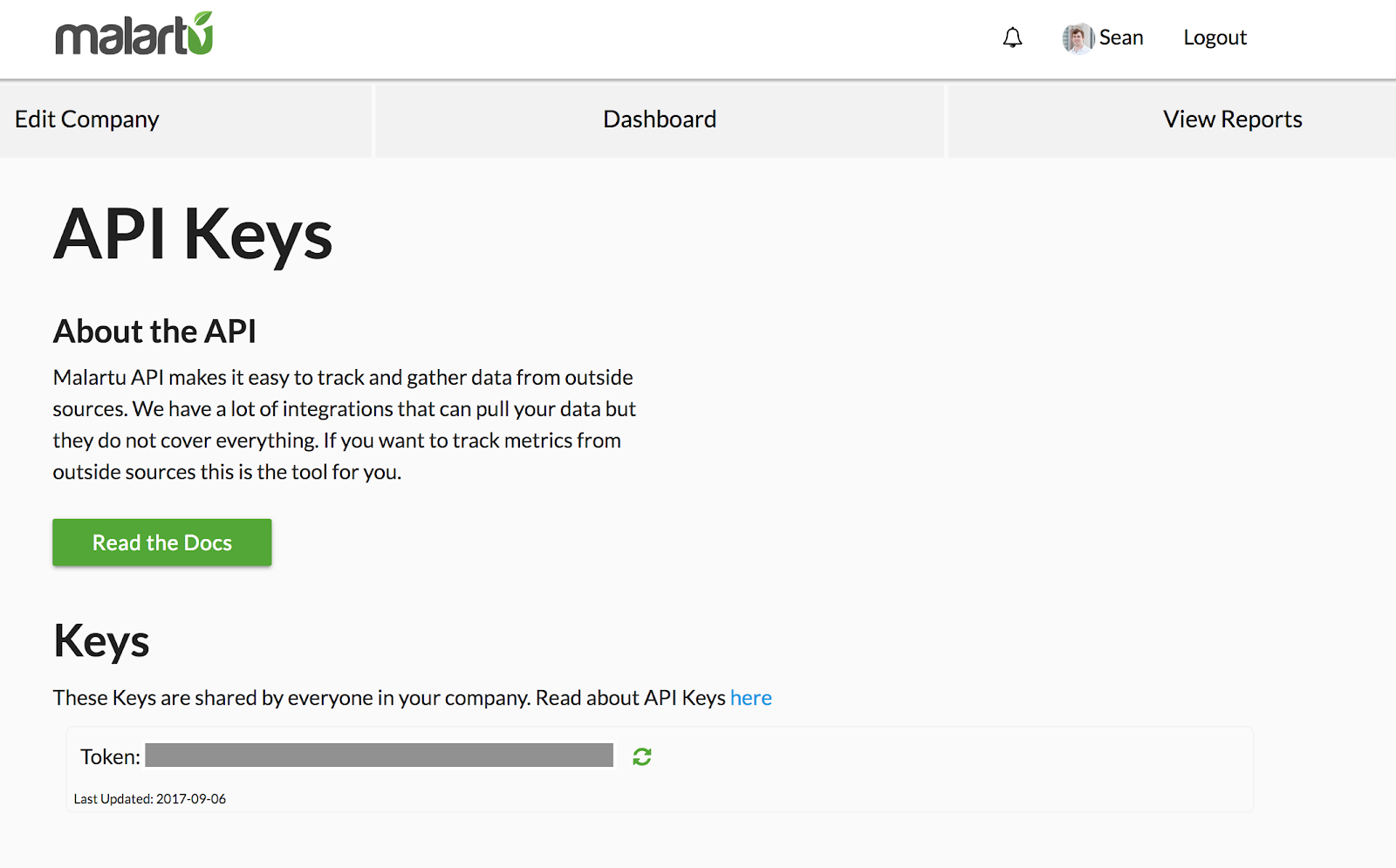 3. Create the User-Defined metric and add it to a dashboard. Go to: Dashboard > Edit (click the small pencil) > Chart > By Metric > User-Defined Metric

> Create user defined metric
Give your metric a name and define its purpose, then choose how it should aggregate (ie. if you get a value of 1 on Monday and 3 on Tuesday, how would that aggregate if viewing weekly?)

4. Copy the name of your user-defined metric and enter that value in the "Topic" field on Zapier. Choose value, continue.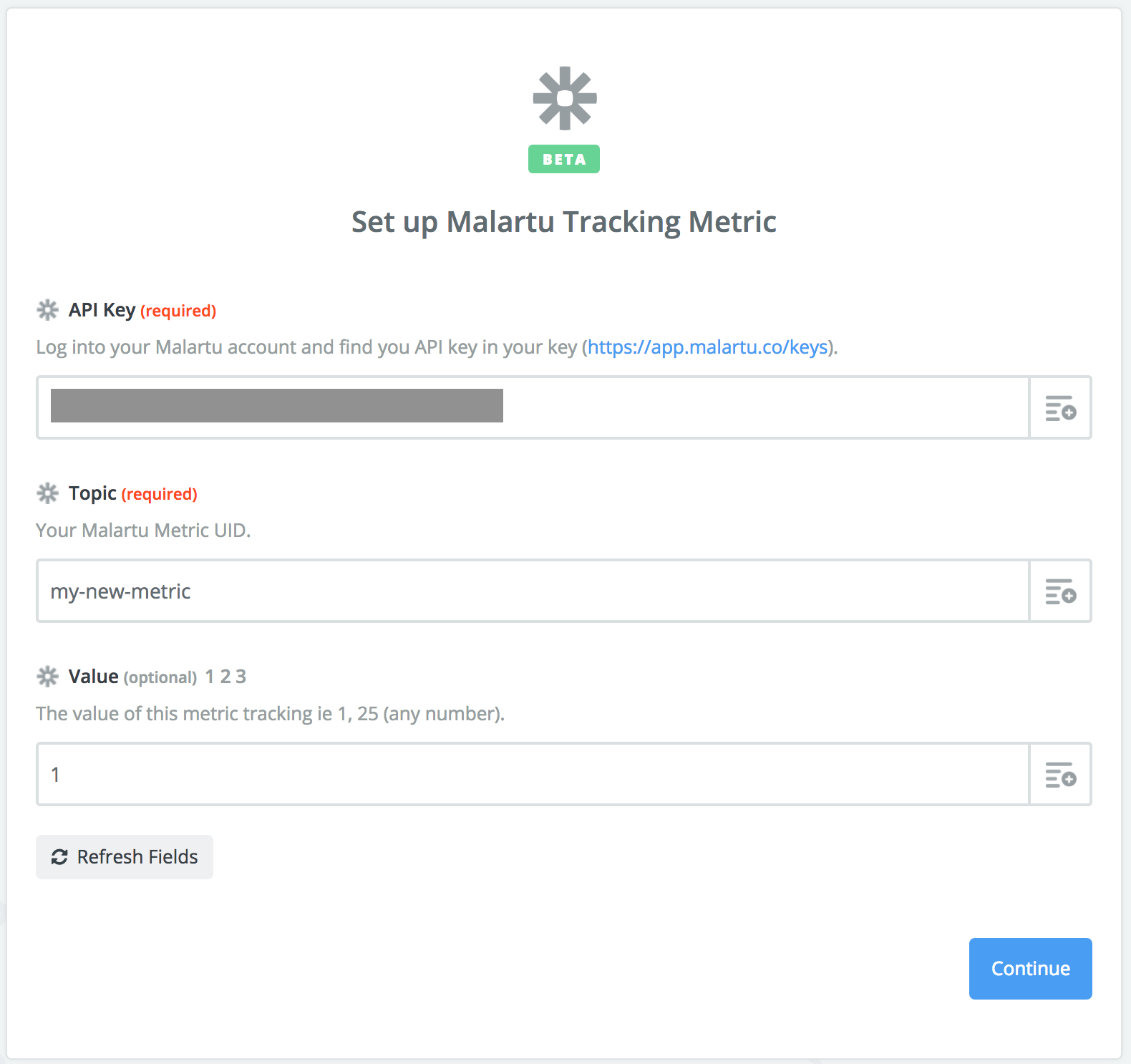 5. Finish, name your Zap, and turn it on. After Malartu's next 24-hour data pull you will see data from your Zap!
--------------------------
Questions about using Zapier? Email us at support@malartu.co or start a chat in the lower right corner of this article.