Templates can give you a huge head start on building custom boards, or help you scale a finished product. Here's how...
You can access any template available to your account from the Templates section of your account navigation.
Every account has a set of standard templates (we add new templates periodically, subscribe to our newsletter to stay up to date)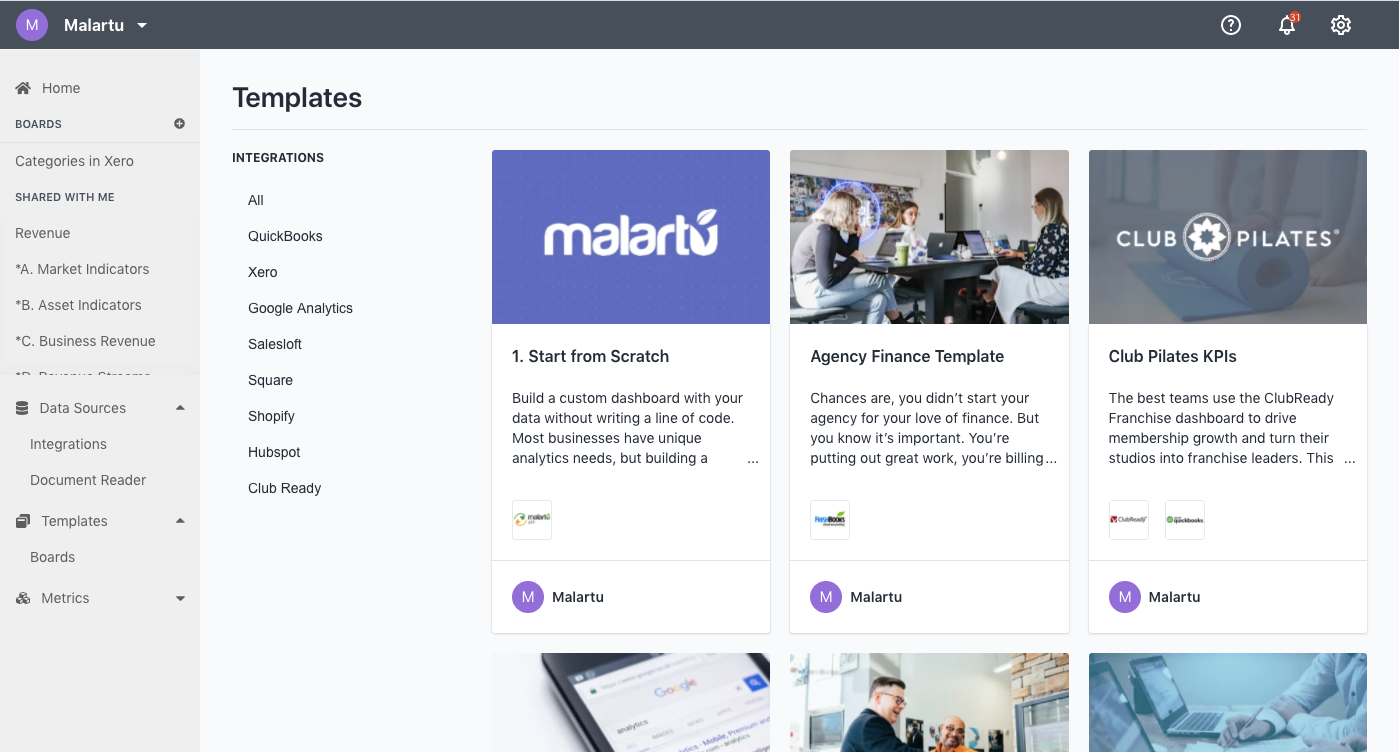 How to use a template
From any template page you can read about the template, see it in action, and learn how the template can be fit to your specific needs.
Templates require one or more data sources to create, so if you do not have the required data source connect, you will be met with this banner:

If you would like to use this template, make sure each integration in the 'Details' section is connected and has a sufficient amount of data loaded in (in most cases, 30 days).
Once you have the data sources connected and running, this banner will no longer be present and you will be able to use the template by selecting "Use Template"
Creating your own templates
On Malartu you can turn any custom board into a template available to any underlying accounts you own or are connected to. This is especially helpful when you create a unique board to a client set and want to recreate that board across other accounts.

Once you have created your unique board, simply reach out to your Malartu customer success manager or email us at support@malartu.co and we will get that template published to your account asap.