Data connections allow stakeholders to collaborate over data securely.
Integrations connected to workspaces can be shared with other users on Malartu. The primary use of this function is so that advisors can securely work with a client's data without disrupting the flow of a client's organization.
How to create a data connection
From any workspace, navigate to an integration page. If the integration is active, you will see a "Share data" option below the integration name.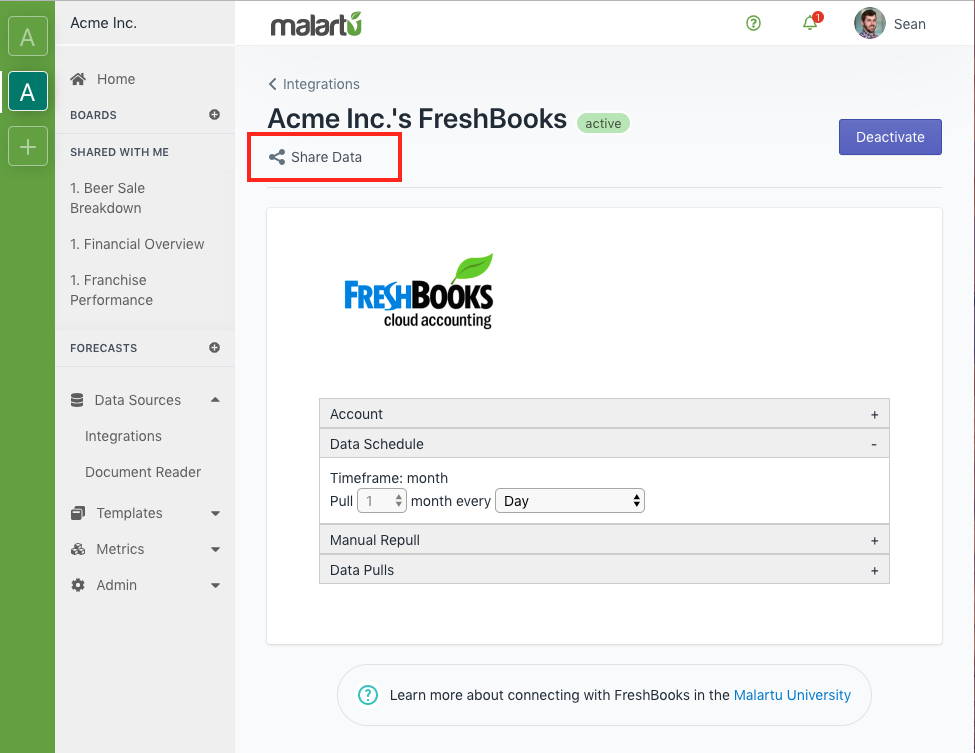 Select this option to launch the data connection modal.
First, make sure the user you want to share this data source with is signed up to Malartu, then enter the full email address of the recipient user. If you have correctly input their address, you should see their email appear in the search options: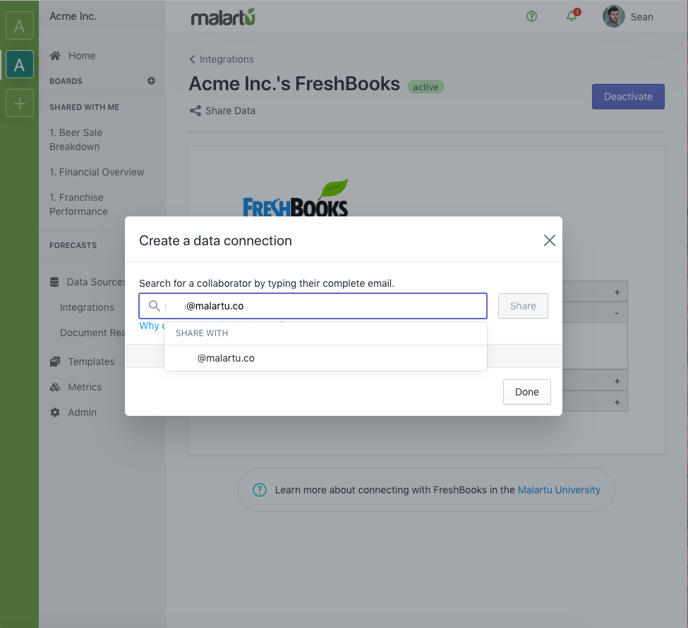 Select the search result and click "Share" to create the data connection.

The recipient will then be notified and can begin using this data to create dashboards. In most cases, this data connection on the recipient side will be organized into a base workspace. Learn more about workspaces here.